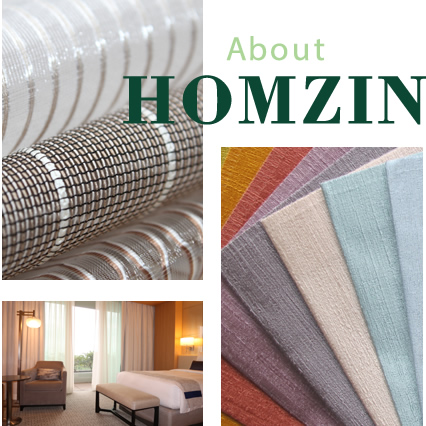 Homzin Contract, based in Taiwan and Mainland China, is a trusted name in the global Hospitality and Contract Industry for over 40 years. As a Wholesaler and Consultant, we supply a variety of Fabrics including Upholstery, Drapery, Jacquard, Sheer and Furnishing items specifically designed.
We collect and create fabrics in over 300 different product lines, colors and styles, guaranteeing a continuous and speedy delivery to you anywhere in the world. Over the past four decades, Homzin has earned multiple reputations from top designers, luxury developers, purchasing firms and hoteliers around the world, with projects ranging from luxury five-star properties to value-oriented standard programs.
Homzin aims to collaborate with designers, contractors and owners to deliver the fabrics most suitable for the project at reasonable price. In Asia we have a warehouse and office in Hangzhou, Zhejiang, a R&D and office in Taipei. In addition, we have leading sale representatives who cover almost the whole America. All of these enables you to shop at the forefront of Textile Design and Service.